Right2Breathe® is dedicated to enhancing the quality of life for all those living with Respiratory Illness. 
"Everybody Has A Right2Breathe™" – Chuck Morrison
How We Got Started
Right2Breathe® was established in 2014 to build from momentum started by Drive4COPD. Since our creation, we have expanded our program to include multiple patient and caregiver-centric Lung Health initiatives. 
Our Founders
Based in Flemington, NJ, Right2Breathe® was co-founded by Joe Morrison and Tim Charlet; two second-generation drag racers who have personal experience as caregivers for family members with a respiratory disease.
Our First Screening Event
We completed our first Right2Breathe Project COPD Education, Screening, and Awareness event in Bakersfield, California during the California Hot Rod Reunion, screening more than 300 people and engaging with thousands more.
Over 4,000 Screened Since 2014
After Bakersfield, we expanded our Right2Breathe Project to NHRA National Events in Charlotte, NC, Maple Grove, PA, and Epping, NH. We have partnered with hospitals, schools, businesses and even a local minor league baseball team. Including local events, we've screened over 4,000 for lung function.
Right2Breathe® Executive Leadership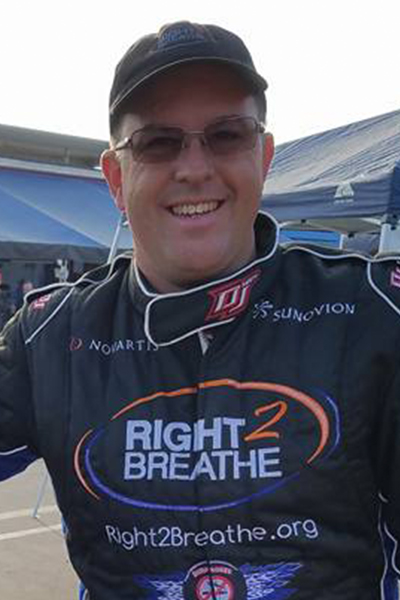 Joe Morrison
Co-Founder / Chief Executive Officer
Joe Morrison is a Board Member and CEO of Right2Breathe®, Inc. He has served as a patient and caregiver advocate for COPD for more than a decade. His extensive management, entrepreneurial and corporate experience ensures Right2Breathe® stays focused and on task to accomplish our mission.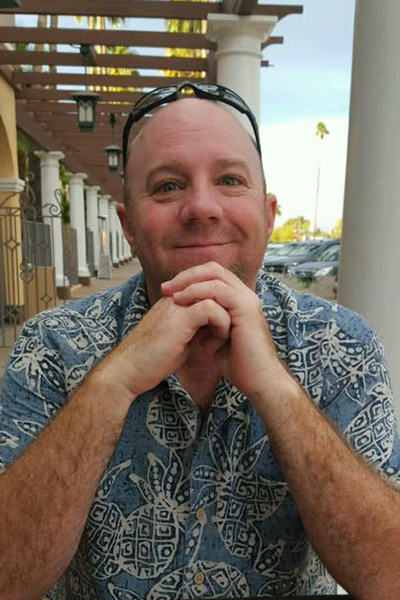 Tim Charlet
Co-Founder / Board Member
Tim Charlet serves as a Board Member and Co-Founder for Right2Breathe®, Inc. Being an accomplished public relations professional and marketing specialist allows him to provide expert insights into the marketing and communications efforts for Right2Breathe®.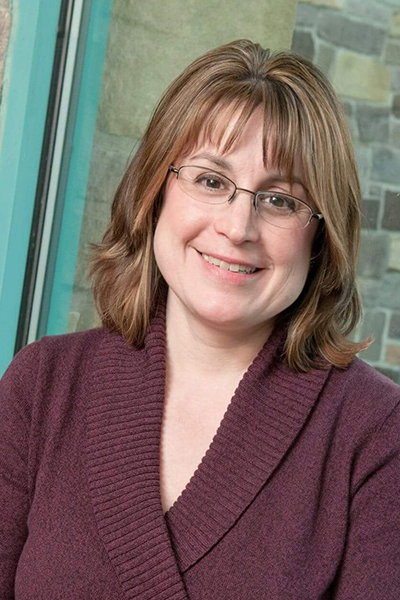 Michele DaSilva BA, RRT-NPS
Director of Education
Michele DaSilva serves as Director of Education and a Board Member of Right2Breathe®, Inc. Her experience as a Respiratory Therapist and Respiratory Education Director provide her with a unique perspective to lead our education and resource programs.
Patient and Caregiver-Centric Service
Right2Breathe® Inc. is a 501 (c)(3) non-profit organization based in New Jersey, created by two passionate Drag Racers who have a personal mission to improve the quality of life for those that live with respiratory difficulty, illness or disease. We manage the Right2Breathe® Project which is a robust, grass-roots marketing Lung Health Education, Awareness and Screening Campaign hosted at public venues ranging from automotive to sporting events in the United States.
Right2Breathe® serves patients, caregivers and healthcare providers who live with the following respiratory conditions:
Chronic Obstructive Pulmonary Disease (COPD)
Asthma
Idiopathic Pulmonary Fibrosis
Cystic Fibrosis
Influenza
Lung Cancer
Mesothelioma